Blog
May 10, 2014
Storms are coming!
---
USA Eagle Carports discusses some of the benefits of having carports during the stormy seasons.
There is always a brief period in every region that has a storm season. In Dallas, we are beginning to experience that season. Obviously, each region has different storm systems that they will experience, and at different times of the year. However, it would be nice to provide your client's with some piece of mind regarding their vehicles while on your property.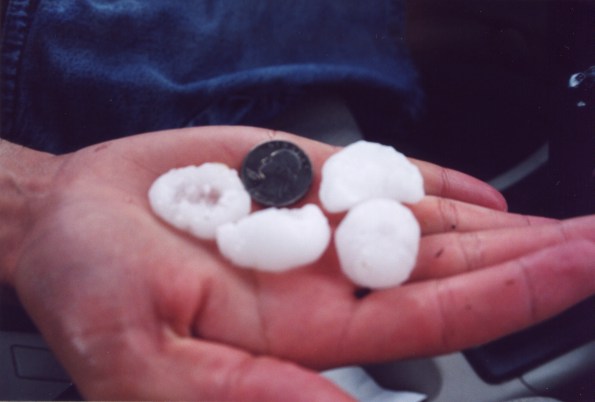 Hail can be very problematic for our vehicles. If the temperatures are in the right place they could be a very solid ball falling towards windshields and the body of the vehicles.
Another thing that can prove to be an issue for apartment complexes can be dew and frost build up. However, it is possible to reduce the amount of these issues with a carport as it will keep the ground cooler during the day. At night, when it cools rapidly is what creates the moisture build up. There is a brief article on how dew is formed on yousigma.com.
One of the ways to provide piece of mind to your customers', is to build carports that will protect your their investment. USA Eagle uses the best materials for your region. If your area has snow during many months of the year you should be concerned about the snow weight limit that your carports will have. If you are in a windy region, such as New Mexico, our carports are excellent due to the steel tube posts that we use. They are not welded or bolted together like some of our competitors!
Don't forget that we have some "green" options: rain barrels and solar paneling! These will help reduce some costs on your property in the long run.
If you want more details on the different types of designs and options just visit the Decisions!! Oh My!!! So many decisions! blog!
If you contact us today we will be able to start designing the best carport for you! We might even be able to come up with a new design for you! No matter which style you will have the top of the line materials used on your project!
CLICK HERE TO GET A QUOTE TODAY!
CLICK HERE FOR OUR BROCHURE
1-866-934-1888
(Not affiliated with Eagle Carports based out of Virginia.)